6 HOURS OF WEC AT HERMANOS RODRIGUEZ IN MEXICO
Posted on in Latest News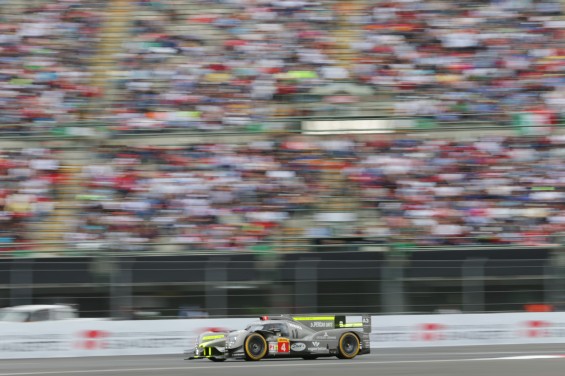 The fifth round of the World Endurance Championship arrived in Mexico, marking the first time the series has taken place there and it provided a thrilling 6 hour race in front of a passionate crowd. 2 rain downpours added to the excitement with the teams having to change strategy to manage the changeable conditions.
Oli and ByKolles had suffered at the hands of reliability of late so were keen to put that aside and complete the race. Despite leading from the start and the first stint, engine issues struck again leading to a prolonged stay in the pits. Once out, the team once again showed how quick they can be but ultimately finished 6th in the LMP1 category and 2nd of the independent teams behind rivals Rebellion Racing.
Mark Webber, Timo Bernhard and Brendon Hartley took the overall victory.
Oli Webb, commenting soon after the race, said:
"We were hit with engine problems again but there is a strong feeling that when we get our reliability issues straightened out we'll be really quick, we've shown that when the car is running well. Mexico put on a great show and now it's time to head to the US where we'll push to get to where we want to be".
We now head to Circuit of the Americas in Austin, Texas on the 17th September.