Vital Statistics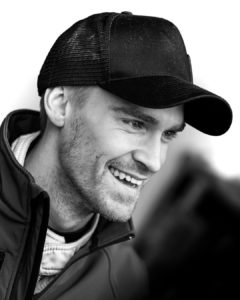 Born: Manchester, UK
DOB: 20th March 1991
Height: 6ft
Weight: 68kg
Eyes: Green
Hair: Blonde/brown
Lives: Knutsford, Cheshire, UK
Oliver Webb – Biography
Oli started karting aged 9 where he displayed his talent immediately; winning his first novice race. Since those early days he's been a regular podium finisher, race victor and Championship winner and can now, aged just 25, claim to be 2014 European Le Mans Champion, 2015 Dubai 24 Hour Champion and 2016 Asian Le Mans Champion.
His continued success lead to a step up to the highest level of Endurance racing with the ByKolles race team for whom, in 2016, he drove a stunning LMP1 race car, the P1/01 in the highly acclaimed World Endurance Championship. It was a hard fought season where mechanical reliability proved plenty of challenges, however, Oli still managed to find himself on the podium.
In 2017 he'll kick the season off with the Dubai 24 Hr race, an event where he's never failed to finish on the podium, before announcing further plans for the rest of the year.
Off track he's a highly trained athlete, supercar driver coach, film-maker, triathlete and has a passion for the extreme side of sport.
2011
Worldseries by Renault with Pons, 3rd in Rookie Championship with podiums
2012
Indy Lights with Sam Schmidt motorsports, teams 50th ever Pole at Detroit GP with Indycar Series and podium. Goodwood Festival of Speed Hill Climb, Cholmondeley Pageant and Power Hill Climb
2013
Worldseries by Renault 3.5 with Fortec, 2nd in Teams Championship . Spa 24 Hrs with Mercedes AMG SLS GT3, British GT at Rockingham with Mercedes SLS GT3, Mercedes FIA GT3 Blancpain GT Finale at Baku, Azerbaijan SLS GT with Mercedes AMG GT3, LMP2 Testing, Gulf 12 Hrs of Abu Dhabi with McLaren, Goodwood Festival of Speed Hill Climb, Cholmondeley Pageant and Power Hill Climb
2014
1st European Le Mans Series Champions with wins, 2nd in class in Dubai 24 hours with Lamborghini, 3rd at Le Mans 24 Hours in LMP2, 8th overall at Daytona 24 hours in LMP2 with Oak Racing, Worldseries by Renault feeder series to F1 at Monaco, Factory Driver for 2014, Goodwood Festival of Speed and Cholmondeley Pageant and Power Hill Climb
2015
Dubai 24 hour overall and class Champions with Mercedes Black Falson SLS. Record number of laps completed. World Endurance Championship with Sard Morand team Franck Muller Racing with podiums in first round competed at Spa Francorchamps, Silverstone Classic/Historic racing and Goodwood Festival of Speed
2016
Dubai 24 hour 2nd place overall and car of the race after a fire in practice led to starting 100th and last and finish 2nd in older machinery. Asian Le Mans Series Team Champions, LMP1 FIA WEC driver for ByKolles, Pure McLaren Driving
2017-
Dubai 24hour 2nd place with Lamborghini
LMP1 FIA WEC driver for Nissan Nismo Kolles LMP1 non Hybrid Lap Record at Le Mans 2017 Goodwood Festival of Speed Class Winner McLaren Strakka racing Blancpain championship Pure McLaren Driving
Stunt driving
2018-
LMP1 FIA WEC driver
Renault Alpine series 1st place Silverstone Dubai 24hour 3rd place with Lamborghini
Super Trofeo UAE Series podiums
Pure McLaren Driving
BAC Mono R development
Michelin Confidential slicks development driving Stunt driving
2019-
LMP1 FIA WEC driver
FIA XR1 Racing League Champion
Top 10 European Rallycross championship Titans Rx with Heat wins and finals. Pure McLaren Driver
BAC Mono R development
Michelin Ambasador
Elite F1 lead driver
Stunt driving
Winner London Motor film festival awards
Nominee Monaco Influencer awards
2020-
Dubai 24h
LMP1 FIA WEC driver
Appointed as W Motors Test driver Lamborghini Zyrus LP1200 Test driver Nascar Testing
Formula E testing
Jaguar I pace Trophy
Filming + Stunt/ Event work
The Mummy
Mission impossible
Men in Black
Goodwood Festival of Speed Chris Evans Carfest North + South Chomondley Pageant of Power Salon Prive
Supercar Days
Top Gear Live
Carfest Live
Autosport Arena Live
Wales Rally GB
TV Adverts e.g. BraUn Shavers Beasts Live Beirut
ITV, BT Sport Live Presenting + Commentating ( In studio Motorsport Tonight/ Motorsport Weekender x 2 years) (On track live resenting WSR Silverstone), BBC, Channel 5, Channel 4, Motors TV, Eurosport, TF1, TF3, Cannal +
Ice driving work
Driver Coaching CV-
MSV ARDS Instructor
Driver coach, Formula 3/ Formula Renault McLaren driver coach- Pure McLaren Supercar Days Ltd Business owner and Coach
Car manufacturer Test and development work
5 years as BAC Mono Drive team Leader, Works and development driver
Koenigsegg One:1 Vmax World record Record holder 245mph
Set up and set down work of every chassis built @ BAC Mono
Development work on production and prototype parts, on track testing and development Custom development experience days and events
W Motors test and development driver
Production car Lap records –
Oulton Park UK
Silverstone International UK Mira proving ground UK Hungaroring Budapest Anglesey UK
Blyton Park UK
Denmark Jyllandsringen Modena Race Circuit Italy
Partners and brands–
Michelin Ambasador
Monte Redondo circuit amasador Piloti Shoes ambasador
FreeM race clothing ambassador Topaz detailing
W Motors
One and Only Hotels
Facts-
Ambassador for Caudwell Kids Charity, Princes Trust Charity, The Royal National Orthopaedic Hospital, Sean Edwards Foundation- raised over £275,000 for charity in 3 years
Triathlete, decathlete
Commenting on BT Sport
Ambassador for Oxford Vaughan, Starley Bikes, Franck Muller, Bomberg watches, FreeM, Ted Baker, Goodwin Smith, Ras Al Khaimah
Working alongside games companies such as Need for Speed, Grid2, Forza, Formula 1, Project Cars
Lead Driver for rally tours
Nominee for Influencer Awards 2019
Guiness world record holder
Development driver for slightly mad stuidos and project cars racing video games
Development driver Grid 2 video game
• Photography degree and videographer by enjoyment.Social Media-
Circa 500,000 combined which can be used for Brands, partners and race teams promotion.
Insights and reach of over 4million a week
Racing CV
2002
1st Place in first ever Club kart race
2003
1st place in Minimax Karting Championship
2004
2nd place in Juniormax Championship, 1st place in Minimax Championship,1st place In Minimax Winter series Championship, 2nd place in Juniormax Winter series Championship
2005
2nd place in T.cars Winter series Championship
2006
Many T Car victories and 11 podiums , Record number of fastest laps, Formula BMW Testing, Winner of the Formula BMW Scholarship in Valencia
2007
1st Place in Formula BMW Scholarship Student of the Year
2008
2nd in the Spanish Formula Renault Winter Series
2009
3rd place in the UK Formula Renault Championship with 2wins,10 podiums and 2 lap records,  Awarded a place on the BRDC 'Rising Stars' programme, Awarded membership of the BRDC, Commenced British Formula 3 Test Programme with, Fortec Motorsport
2010
British Formula 3 International Series with Fortec Motorsport 3rd in Championship, 3 wins, 14podiums, 4 poles, 4 fastest laps, Awarded a place on the MSA Elite Programme, Awarded a place on the BRDC 'Superstars' programme