Webb Signs for WorldSeries Renault with Pons
Posted on in Latest News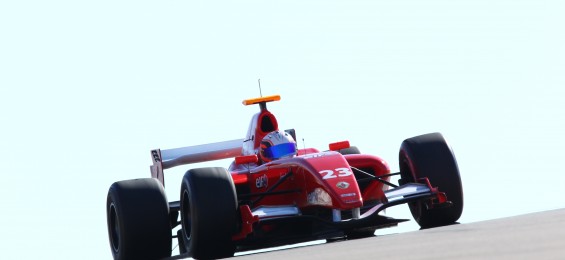 Pons Racing and Oliver Webb join forces for the 2011 World Series by Renault
Pons Racing today announced the signing of young English driver Oliver Web to race in its team in the 2011 World Series by Renault championship. 
The 19-year old driver from Manchester comes to the World Series by Renault after a highly successful season in 2010 racing in the British F3 championship where, in only his first year, he finished 3rd, scoring an impressive 3 race wins and 14 podiums.
Pons Racing is a team headed by former double World Motorcycling Champion Sito Pons.  Participating in its eighth year of competition, the team has scored a total of 12 race wins and 32 podiums including overall victory in both the driver and team classification in 2004 with driver Heikki Kovalainen.
The World Series by Renault FR3.5 has become established as a highly prestigious single-seater racing series. With teams competing in 3.5 litre Renault-powered Dallara racing cars producing 425bhp, the championship has consolidated itself as a springboard for young drivers into Formula 1. The likes of Fernando Alonso, Heikki Kovalainen, Robert Kubica, Jaime Alguersuari and current F1 World Champion Sebastien Vettel have all previously competed in the World Series by Renault.  In 2011 the championship will consist of 9 round, visiting the following legendary circuits: Motorland, Spa, Monza, Monte Carlo, Nurburgring, Hungaoring, Silverstone, Paul Ricard and Barcelona.
Oliver Webb: "I'm very excited about the opportunity to race with Pons Racing in the World Series by Renault. The calendar and grid is strong and it will therefore be a tough year, but after a visit to the workshop in Barcelona I have no doubts we will be fighting as a main contender. It was a late deal, but one that has taken great weight off my shoulders, to be lucky enough to get such a good team with great success behind me and our 2011 championship attack" 
Sito Pons: "We are delighted to welcome Oliver into our team and we would like to thank him for the trust he places in us. Oliver is highly promising young talent who achieved excellent results in his rookie year in the competitive British F3 championship.  He has made the right move to the World Series by Renault and we are convinced that he will waste little time in adapting to the characteristics of the new car and championship.  For our part we will do everything in our capacity to give him the necessary support he needs to fight for victory in every race."