WEBB PREPARES FOR LE MANS RETURN
Posted on in Latest News
Webb prepares for Le Mans return
With little over a week to go until the start of the 83rd running of the 24 Hours of Le Mans, racing driver Oliver Webb is in the final stages of preparation for his second attempt at one of the most gruelling challenges in motorsport. The young Brit has completed final simulator sessions with Team SARD Morand in Paris, and heads to the French circuit looking to build on the podium finish secured on his debut last year.
Webb scored an impressive third place on his debut in 2014, and is keen to challenge for the podium positions again with the newly established Team SARD-Morand, supported by Japanese manufacturer Toyota. With a podium finish at WEC 6 Hours of Spa -Francorchamps last month, Webb and teammates Pierre Ragues and Zoel Amberg have made a strong start to the World Endurance Championship campaign, and the trio proved to be among the teams to watch during the recent official 24 Hours of Le Mans test sessions. Topping the timesheets on several occasions during the two days of track running, Webb ran in wet conditions around the legendary Circuit de la Sarthe for the first time, but the BRDC member was not hampered by this relative lack of experience, and was quickly up to speed around the 13.629km (8.469 mile) track.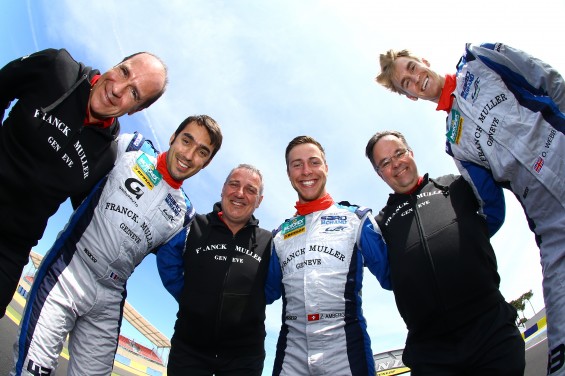 Activities at and around Le Mans will run throughout the duration of the week, with the first track action on Wednesday with free practice followed by the first night qualifying session. Thursday will then see two further qualifying sessions, including a second during the night. Friday will see the traditional parade of all drivers through the streets of the French town, before the race goes 'green' at 15.00 on Saturday.
Ahead of the race, Webb explains: 'The 24 Hours of Le Mans is one of the most famous races in the world, and to be racing in it is such a great feeling. The race attracts some of the biggest names in motorsport, both in terms of drivers and teams, and it is the ultimate challenge – one which I am really looking forward to being part of again.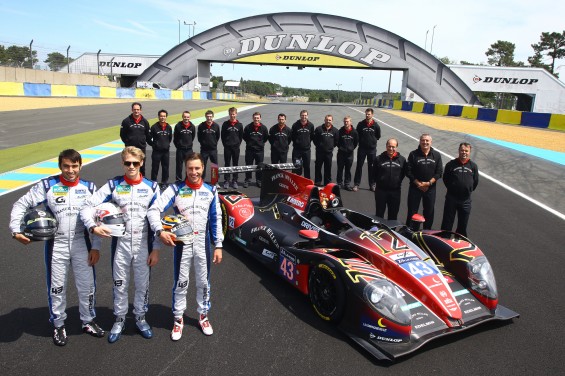 'The team did a great job at the last round to secure a podium, and we completed some strong running during the recent test day at Le Mans. Any endurance race is a true test of a car, a driver and the entire team, but we are confident we have a strong package going into the race, and we are in a good position to launch a competitive challenge.'
The 24 Hours of Le Mans takes place next weekend, 12-14 June.
For information on Oliver Webb, visit www.oliwebbracing.com or follow him on twitter, www.twitter.com/oliverjameswebb.