Webb looking for a strong showing at home round of World Series by Renault
Posted on in Latest News
7 August 2011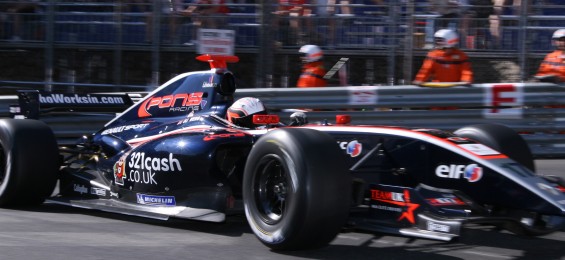 Webb looking for a strong showing at home round of World Series by Renault
Track:                                     Silverstone, UK
Track length:             5.901 km (3.667 mile)
Date:                           Friday 19 – Sunday 21 August, 2011
Fresh from an impressive podium finish on his Indy Lights debut, British racing driver Oli Webb returns to action in the World Series by Renault as the season visits Silverstone over the weekend 19-21 August.
The 20-year old BRDC Superstar, with the PONS Racing team, has shown real promise in the opening races of his rookie season.  He goes into his home round looking to build on this performance, and with a strong potential for a points finish.
In preparation for Round Seven of the World Series by Renault at Silverstone, the Knutsford-born MSA Elite driver has focused on his fitness levels and has also been working on his race-craft with the help of a race simulator. 
Webb has also been working closely with two children's charities, Starlight Children's Foundation and Caudwell Children.  He will be joined over the weekend by a number of inspirational youngsters, who are supported by these worthy causes.
Commenting ahead of his home round, Webb explained: 'I am really looking forward to getting back in the car at Silverstone.  It has been really great to visit so many new circuits over the course of the season so far, but that has meant a steep learning curve over each weekend.  We have sometimes struggled in qualifying during previous rounds, but have shown that we have a competitive car in race conditions, so heading to a circuit that I know and love means that I will be able to concentrate on the car set-up from the minute I get on track'.
Webb continued: 'Silverstone is a fantastic circuit to race on with an incredible atmosphere which is unlike any other circuit.  The level of support from the fans is always amazing, so hopefully I can score some valuable championship points in front of a home crowd!'
For more information on Oliver Webb, and to track his progress throughout the season, visit http://www.oliwebbracing.com/ or follow him on Twitter, www.twitter.com/oliverjameswebb