Running away with it..
Posted on in Latest News
He may be used to the twists and turns of Silverstone, but when racing driver Oliver Webb next takes to the track he won't be in his car.
Instead the 21-year-old will complete three laps of the track on foot as he joins 10,000 runners for the Adidas Silverstone Half Marathon.
And rather than racing at speeds of 200mph, Oliver, who lives in Knutsford, in Cheshire, will be opting for a more sedate pace.
He is hoping to raise £1,000 for Caudwell Children on the March 3 run, and will use the event as part of his long-term training for the 2014 Virgin London Marathon, which he is also taking on in support of the Stoke-on-Trent charity.
Oliver said: " Over the last two years I have been fortunate enough to learn first-hand about the work of Caudwell Children and even met some of the disabled children and their families who the charity has supported.
"This has spurred me on to tackle the Silverstone Half Marathon and it will be these families that I'm thinking about to give me the motivation to get me to the finish. I'm really looking forward to the challenge and helping raise vital funds for Caudwell Children."
In 2012, Oliver competed in Indy Lights in the fully sponsored Lucas Oils racing machine for Sam Schmidt Racing. For 2013, he has joined the Fortec Motorsports team to compete in the World Series by Renault 3.5.
Oliver has supported Caudwell Children since 2011. He currently races with the charity's logo on his car and helmet to help raise awareness of the charity.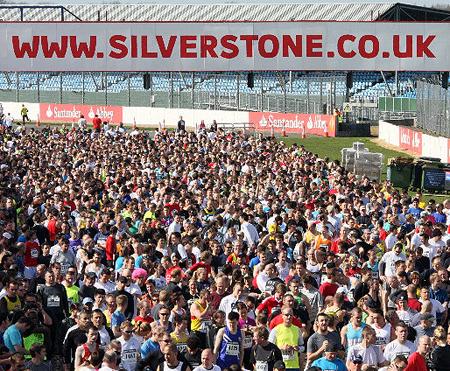 Trudi Beswick, chief executive of Caudwell Children, said: "We are hugely grateful for the ongoing support we have received from Oliver and the commitment he shows to support Caudwell Children. It's the first time we have had anyone take part in the Adidas Silverstone Half Marathon in aid of our charity and we will all be behind Oliver's efforts. Oliver has lots of friends and supporters from his exploits on the track and I would urge all of them to support his latest challenge and get behind his fundraising."
To sponsor Oliver, visit http://www.justgiving.com/oliwebb123