Oliver Webb joins OAK Racing for the Daytona 24 Hours
Posted on in Latest News
Oliver Webb joins OAK Racing for the Daytona 24 Hours
Young Englishman, Oliver Webb, will be the fourth member of the OAK Racing driver line-up in the no. 42 Morgan-Nissan LM P2 alongside Olivier Pla, Roman Rusinov and Gustavo Yacaman.
The participation of the first three drivers, who were present at the official Daytona tests at the beginning of January, was confirmed at the start of the week so the name of the fourth driver still had to be announced.
With a few days to go to the opening round of the USCC, Tudor United SportsCar Championship, the French outfit's team principal, Philippe Dumas, is delighted to welcome Oliver Webb to complete the team's very quick driver line-up. The young Englishman, who will be 23 in March, already has considerable experience in top-level single-seater racing with, in particular, second place in the World Series by Renault 3.5 last year. Thus, he should be able to adapt his driving style to an LM P2 very quickly. In addition, he also has experience in endurance racing with various outings in GTs, and in 2013 he took part in several LM P2 test sessions.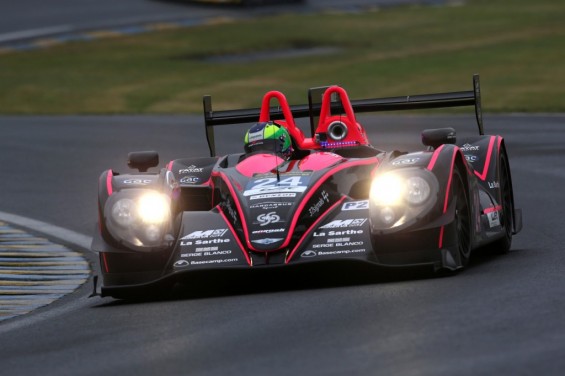 Philippe Dumas, team principal: "We're very happy to welcome Oliver to OAK Racing. He's put on some great performances in single-seaters at the top level. There's not a big difference between driving an LM P2 and a single-seater at the level at which he's raced so he should have no problems adapting to the Morgan-Nissan LM P2."
Oliver Webb: "I'm delighted to be joining OAK Racing in the Morgan-Nissan LM P2 car for the Daytona 24 Hours. A race I've always looked up to and wanted to compete in, especially while living and racing in the USA in 2012. OAK Racing is a great team that has had such success in WEC including winning the Le Mans 24 Hours in LM P2, that I have no doubt we will enjoy great success at Daytona."