OLI WEBB AND TEAM COMFORTABLY WIN ASIAN LE MANS CHAMPIONSHIP
Posted on in Latest News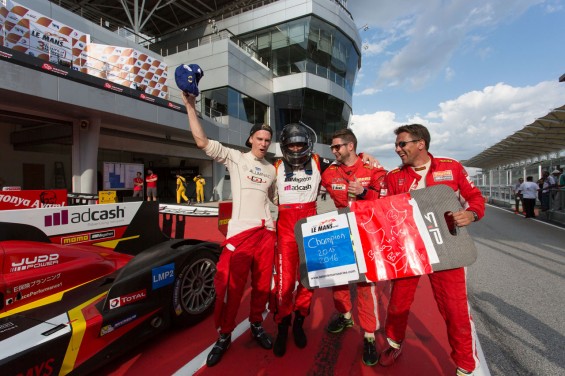 The hot streak continues, Webb picks up third podium in as many races
The Asian Le Mans Series finale took place in the searing heat of Malaysia at Sepang. Behind the wheel of the Race Performance Oreca 03 R Judd, Oli Webb had the opportunity to help the team win the Championship by an impressive margin.
Despite being his first time at the track Oli secured P2 and P1 in the two practice sessions. The good pace continued in qualifying, finishing second behind Jamie Winslow in the new Ligier JSP2 of Algarve Pro Racing. Oli knew finishing the 3 hour race would cement the LMP2 Crown and the Championship.
From the front row of the grid Webb took the first stint and settled into second place where he remained until handing over to teammate Niki Leutwiler. After 3 hours of gruelling action in the stifling humidity the pair brought the car home just behind the leaders to secure the Teams Title in style, winning the series by 31 points ahead of the number 25 Algarve Pro Racing car.
The Championship win tops off an impressive start to the season for the 24 year old Brit. With three podiums in as many races, Oli can look ahead with confidence and will soon be announcing his race seat for the 2016 main season.
"I had a good start and we consolidated second place, knowing that a finish would win the Championship. I'm delighted for the team and grateful that I had the opportunity to help them achieve it. This was my first time in Malaysia, it was seriously hot out there but I enjoyed the track, it has a nice mix of technical and high speed sections. Well done to all the boys at Race Performance and I'm going to take this momentum into the rest of the season and look forward to announcing my plans soon."
– Oli Webb
https://www.oliwebbracing.com/
http://race-performance.com/
http://www.asianlemansseries.com/