HEARTBREAK FOR OLIVER WEBB IN LE MANS AFTER ENGINE FIRE FORCES EARLY RETIREMENT
Posted on in Latest News
Oli travelled to Le Mans over the weekend to take part in the 84th running of the historic Le Mans 24hr.
After an engine fire in first practice, the team worked solidly with no sleep over the next two days to ensure qualification. After a wet qualifying session, the car was sent to start at the back of the grid.
As the car was on the grid about to start the race, the weekend's woes continued, when the engine started kicking out lots of smoke. After pitting to try and fix the problem, the team managed to get the car out only one lap down with Pierre Kaffer driving the first stint.
However, engine troubles continued with the car losing power every lap for the next 17 hours. After several attempts to fix the problem in the pits, the team were forced to stay out for the rest of the race to class as a finish.
Oli drove a five stinter as the sun set into the dark with good lap times considering the engine was 180bhp down. He then got back in at 3am for a tough four stints with a deficit of over 200bhp, losing time rapidly.
There was some light at the end of the tunnel as both Rebellion cars had their own problems and slipped back down the order but it was only short lived as the engine finally blew up in the early morning forcing early retirement.
"It was obvioulsy a huge disappointment and i'm gutted we couldn't get a result here. Looking at the positives though, in the wet we were the fastest in our category and I want to thank the team for their huge efforts. Good things are coming – just watch this space", said, Oli.
Oli will be driving a BAC Mono and competing for a the fastest hill climb time at the Goodwood Festival of Speed over the weekend before more testing upfront of the Nurburgring in Germany on 24th July.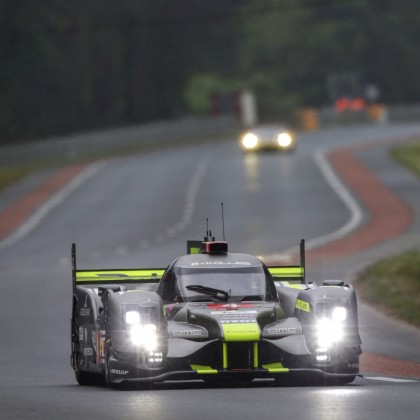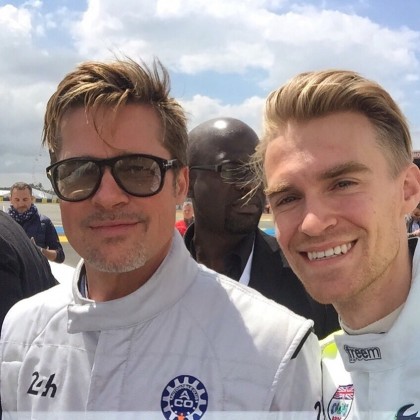 Press: andy@soapboxlondon.com and rowan@soapboxlondon.com
Management: tim.silvey@crowntalentgroup.com