BYKOLLES SIGNS WEBB FOR 2016 WEC SEASON
Posted on in Latest News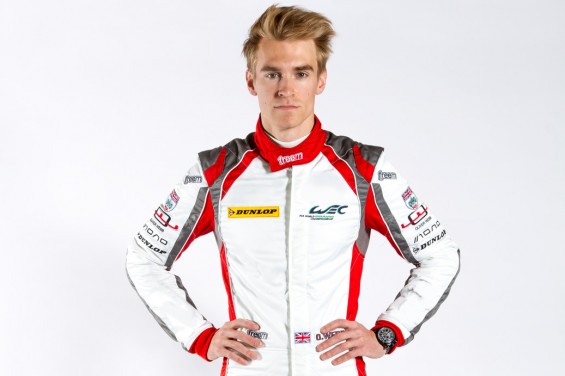 Greding, 2016-03-07
ByKOLLES Racing completes the driver line-up for the 2016 FIA World Endurance Championship (WEC) season: Oliver Webb (GB) will share the CLM P1/01 with Simon Trummer (CH) and Pierre Kaffer (D).
"With the signing of Oliver Webb our desired driver line-up for the 2016 WEC season is now complete," says Boris Bermes, ByKOLLES Director of Racing Operations. "Oliver is a young and fast sports car driver, who was able to gain a lot of experience in the past few years. His achievements in endurance racing speak for themselves. We have been watching his career for a long time and were already impressed back when he was in single-seater open-wheel racing. I am convinced that Oliver will be a great asset for our team. He fits perfectly with his new team-mates in terms of character and his approach and will support the team throughout the 2016 season to systematically continue the progress from last year."
"I'm delighted to be joining ByKolles for the 2016 FIA WEC season. A great calendar and step in my career into LMP1 with faster, more advanced machinery. After some good conversations with the team and the direction the car is going in I'm very excited to be involved in this project for 2016. It's a big step forward and I'm looking forward to the challenge and joining my new team mates Simon Trummer and Pierre Kaffer"
Information about Oliver Webb
Oliver Webb was born on the 20th of March 1991 in Manchester (Great Britain) and first started kart racing at the age of eight. Having gained experience, race wins and many podiums in open wheeler categories, he completed his first season in the British Formula 3 in 2010, where he claimed the third place in the overall ranking right away.
In 2014 Oliver Webb won the European Le Mans Series; in 2015 he claimed victory in the Dubai 24 Hour Race and contested the LMP2 category of the WEC. At the start of this year he secured the teams' title in the Asian Le Mans Series with the team Race Performance.
Background Info on ByKOLLES Racing Team
ByKOLLES Racing has been competing in motorsport for 15 years and has a wealth of experience and knowledge gained from successful participation in WEC, DTM, Formula One and other formula series.
With a new aero package, suspension geometry modifications and performance upgrades throughout, based on the new technical regulations, the team has made real progress on their new prototype race car.
The new LMP1 will be unveiled ahead of the official pre-season test session at Paul Ricard in March. Further announcements will be made in due course.
Notes to Editors:
For further information and to download this press release go to: www.bykolles.com
ByKOLLES PRESS OFFICE CONTACT: Email: media@bykolles.com
OLI WEBB PRESS OFFICE AND MANAGEMENT CONTACT: Email: tim.silvey@crowntalentgroup.com
Copyright © ByKOLLES Racing 2016 – All rights reserved.