Biography & CV
Vital statistics
Born: Manchester, UK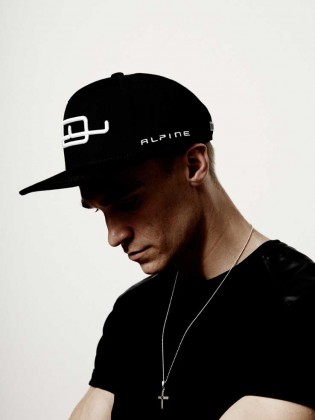 DOB: 20th March 1991
Height: 6ft
Weight: 68kg
Eyes: Green
Hair: Blonde/brown
Lives: Knutsford, Cheshire, UK
Favourites
People: Ayrton Senna, Sir Stirling Moss
Music: Varies
Movies: Shawshank Redemption, inception, Warrior, Bond Films
TV: Discovery Channel, Family Guy, Friends,
Books: many racing biographies
Pastimes: Snow Skiing, Scuba Diving,  Football, Clycling, Friends, Current Business Affairs.
Racing CV
2002
1st Place in first ever Club kart race
2003
1st place in Minimax Karting Championship
2004
2nd place in Juniormax Championship, 1st place in Minimax Championship,1st place In Minimax Winter series Championship, 2nd place in Juniormax Winter series Championship
2005
2nd place in T.cars Winter series Championship
2006
Many T Car victories and 11 podiums , Record number of fastest laps, Formula BMW Testing, Winner of the Formula BMW Scholarship in Valencia
2007
1st Place in Formula BMW Scholarship Student of the Year
2008
2nd in the Spanish Formula Renault Winter Series
2009
3rd place in the UK Formula Renault Championship with 2wins,10 podiums and 2 lap records,  Awarded a place on the BRDC 'Rising Stars' programme, Awarded membership of the BRDC, Commenced British Formula 3 Test Programme with, Fortec Motorsport
2010
British Formula 3 International Series with Fortec Motorsport 3rd in Championship, 3 wins, 14podiums, 4 poles, 4 fastest laps, Awarded a place on the MSA Elite Programme, Awarded a place on the BRDC 'Superstars' programme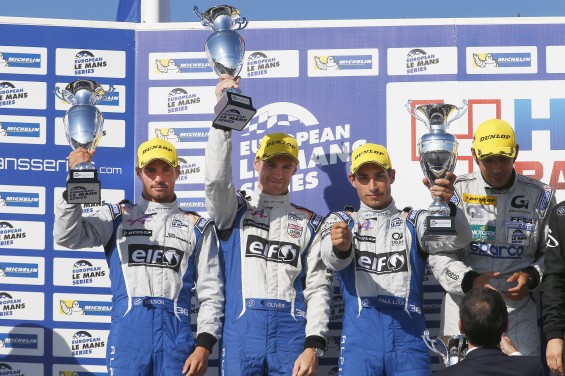 Biography
At the age of 9, Oliver started karting, he then progressed to race at Three Sisters in Wigan at the age of 11 under the close eye of Michael Bentwood Management and was engineered by the well respected Steve Ogden. Oli displayed his talent for karting from the word go, winning his first novice race. He went on to win numerous races and claimed the Three Sisters Mini max championship in 2005.
Oli then entered the T-Cars Championship with Graham Hathaway Engineering, who had previously run a number of successful drivers. The T-Cars Championship allowed youngsters from the age of just 14 years old to drive a purpose-built racing car, learning all the established tracks such as Brands Hatch, Silverstone and Donington. Whilst learning how to change gear, Oli carried on with his karting career, moving up to the Junior Max class, which posed stiffer opposition. He managed to finish fourth in the Three Sisters Championship but missed some rounds due to his T-car commitments and schooling activities.
In late 2005 Oli competed in the T-Cars Winter Series, gaining more valuable race craft, converting this to second place in the championship with a number of second place finishes. Oli then started 2006 on fire, winning both races at Brands Hatch in his newly-built car prepared by PR motor sport. Oli went on to achieve an impressive 11 podium finishes with a record seven fastest laps, finishing third in the 2006 T-Cars Championship, clearly marking his name on British motorsport.
During 2006, Michael Bentwood entered Oli into the Formula BMW Scholarship Programme where drivers have the opportunity to be awarded with a financial contribution towards their racing budget and an education and coaching programme from BMW Motorsport. Oli is one of just six young drivers granted the prestigious Formula BMW Scholarship, and was awarded his prize after a gruelling selection day at the Formula BMW Racing Centre in Valencia, overseen by a panel of judges including 1992 Formula One World Champion, Nigel Mansell.
For 2007 Oli entered the world of single seaters with a formidable team – Carlin Motorsport. Michael Bentwood said: "Oli is looking forward to competing in a very exciting formula, he has been a race winner in all of his previous exploits and is a worthy scholarship driver.
2008 – Oliver comes 2nd in Spanish Formula Renault winter Championship with Wins and Podiums as well as competing in Formula Renault UK
2009 – Oli came 3rd in a close battle for the tittle after leading the championship for 2/3rds of the season with 10podiums and 2 wins and many fastest laps.
2010 – Oli comes 3rd in British Formula 3 International with Fortec having lead the championship and got 3wins, 14podiums, 4poles and 4 fastest laps on the way.
2011- Worldseries by Renault with Pons, 3rd in Rookie championship with podiums
2012- Indy Lights with Sam Schmidt motorsports, teams 50th ever Pole at Detroit GP with Indycar series and podium.
2013- Worldseries by Renault 3.5 with Fortec, 2nd in teams championship.  Spa 24hours with Mercedes, British GT round with Mercedes SLS GT3, FIA GT finale Baku, Azerbaijan SLS GT with Mercedes. LMP2 testing. Gulf 12hours of Abu Dhabi with McLaren
2014- Dubai 24hours with Lamborghini, 2nd in class.  Daytona 24hours in LMP2 with Oak Racing, 8th Overall. Worldseries by Renault feeder series to F1 at Monaco. Prototype factory driver for Signatech- Alpine in ELMS
2014 European Le Mans Champions. 3rd in Le Mans 24hour LMP2
2015- Dubai 24hour overall Champions, Black Falcon Mercedes AMG SLS team.
2016 – Dubai 24hour 2nd place, Black Falcon Mercedes AMG SLS team. Fought back from 100th on the grid.
2016 On Monday 7th March 2016, Oli signed for ByKolles to race in the World Endurance Championship in the LMP1 category. More to come!